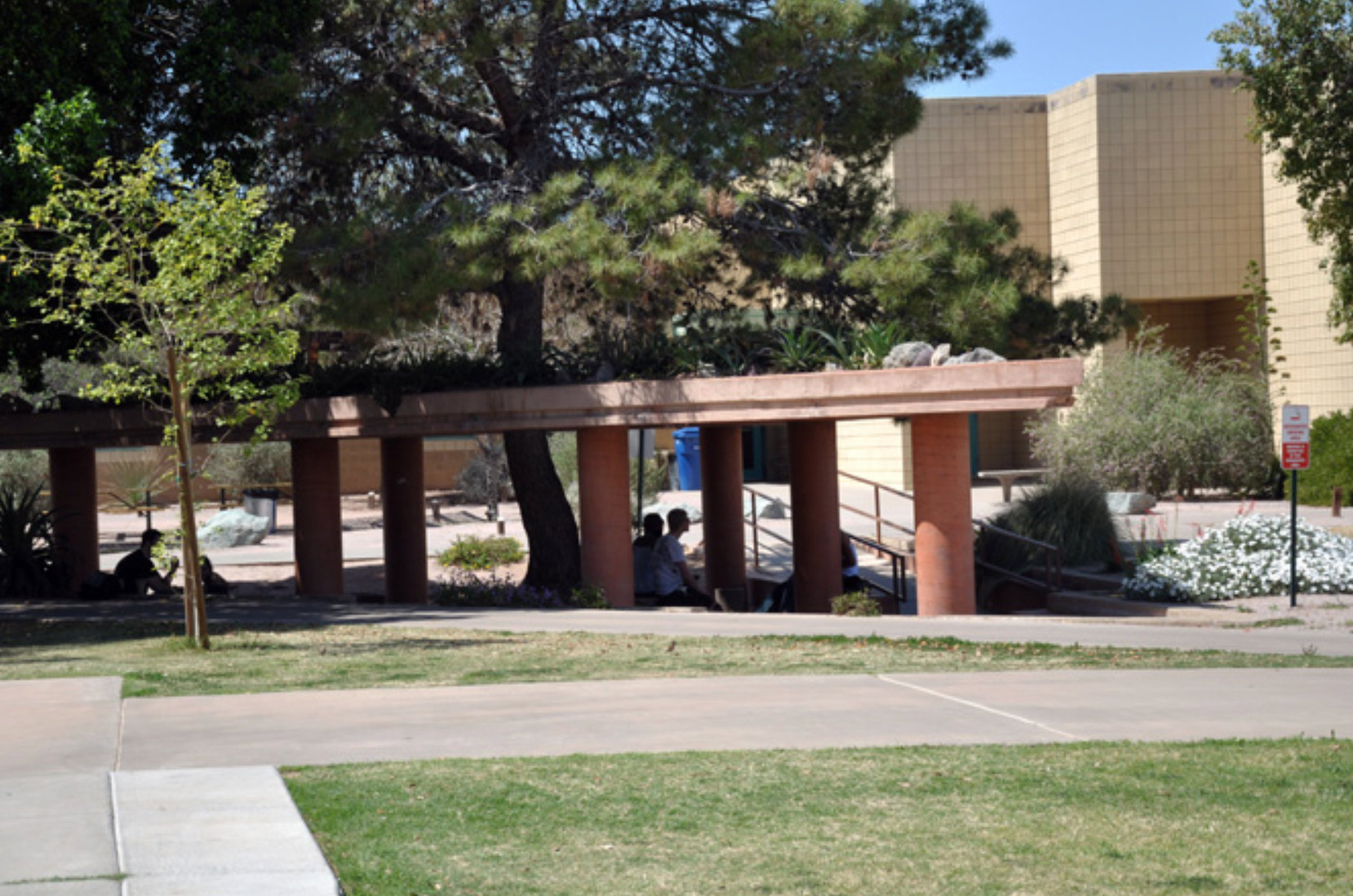 ELEVATED DESERT, Mesa Arizona 1992
Elevated Desert is a shaded seating area in front of the Performing Arts Theater at Mesa Community College. The piece occupies a small triangular site where an existing Aleppo Pine tree was already thriving. The artistic intent was to seemingly extract a precious wedge of desert landscape and lift it straight up thereby creating a slightly sunken seating area below. Deep shade created by the overhead desert and the maturing pine tree is a magnet for students between classes.
Concrete, desert plants, irrigation and lighting.
ELEVATED DESERT, Mesa Arizona 1992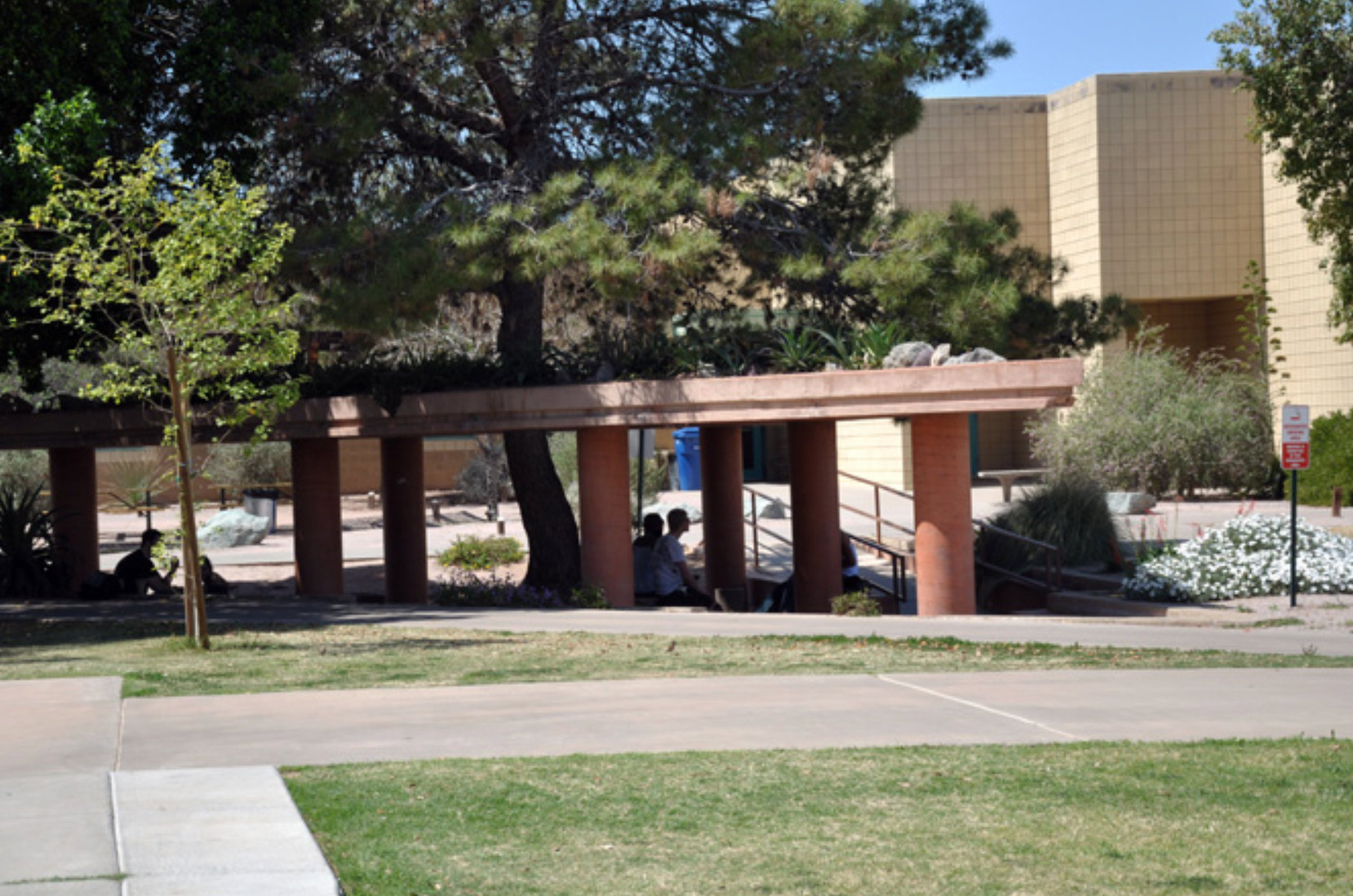 ELEVATED DESERT, Mesa Arizona 1992
ELEVATED DESERT, Mesa Arizona 1992
ELEVATED DESERT, Mesa Arizona 1992
ELEVATED DESERT, Mesa Arizona 1992