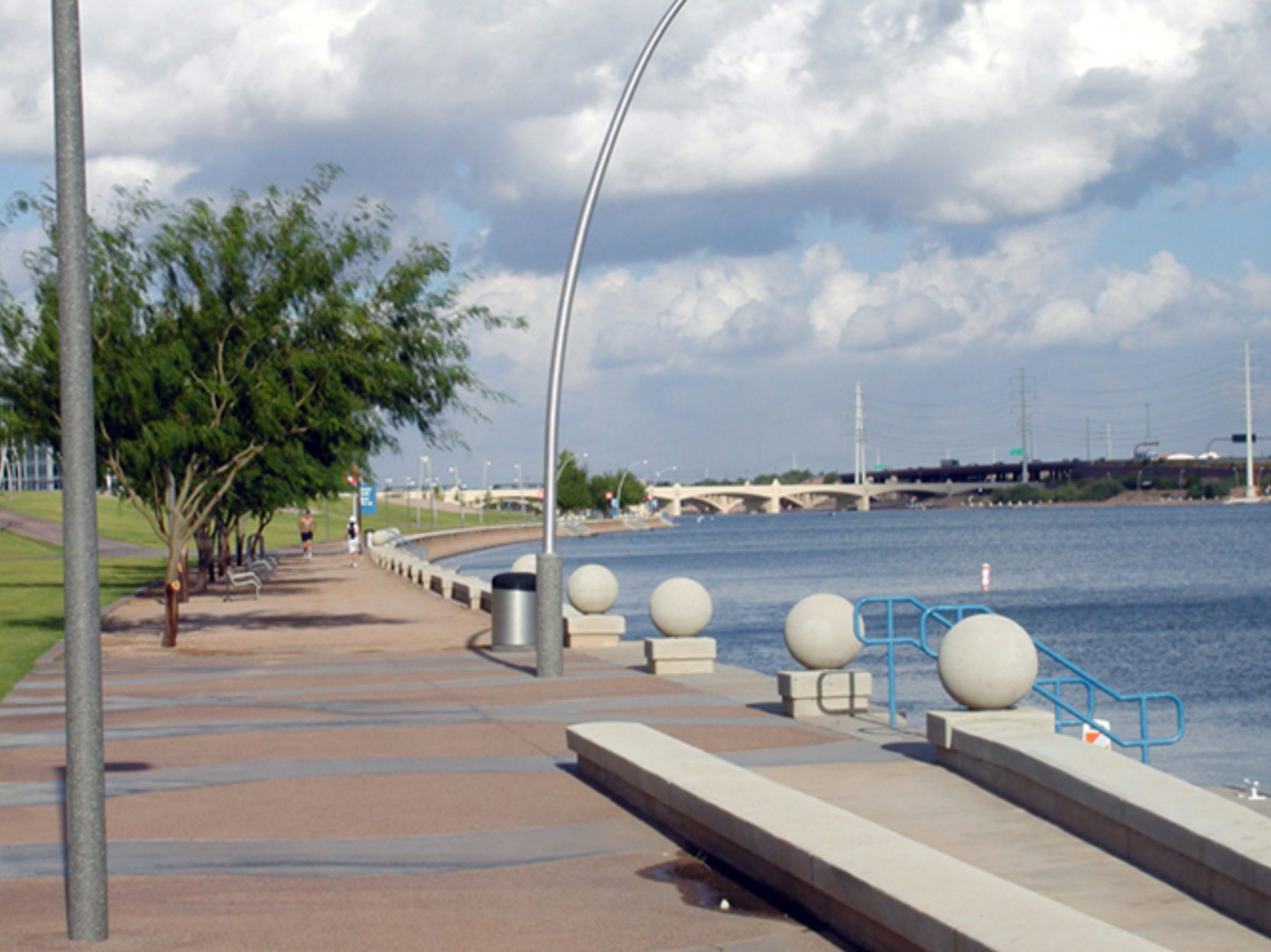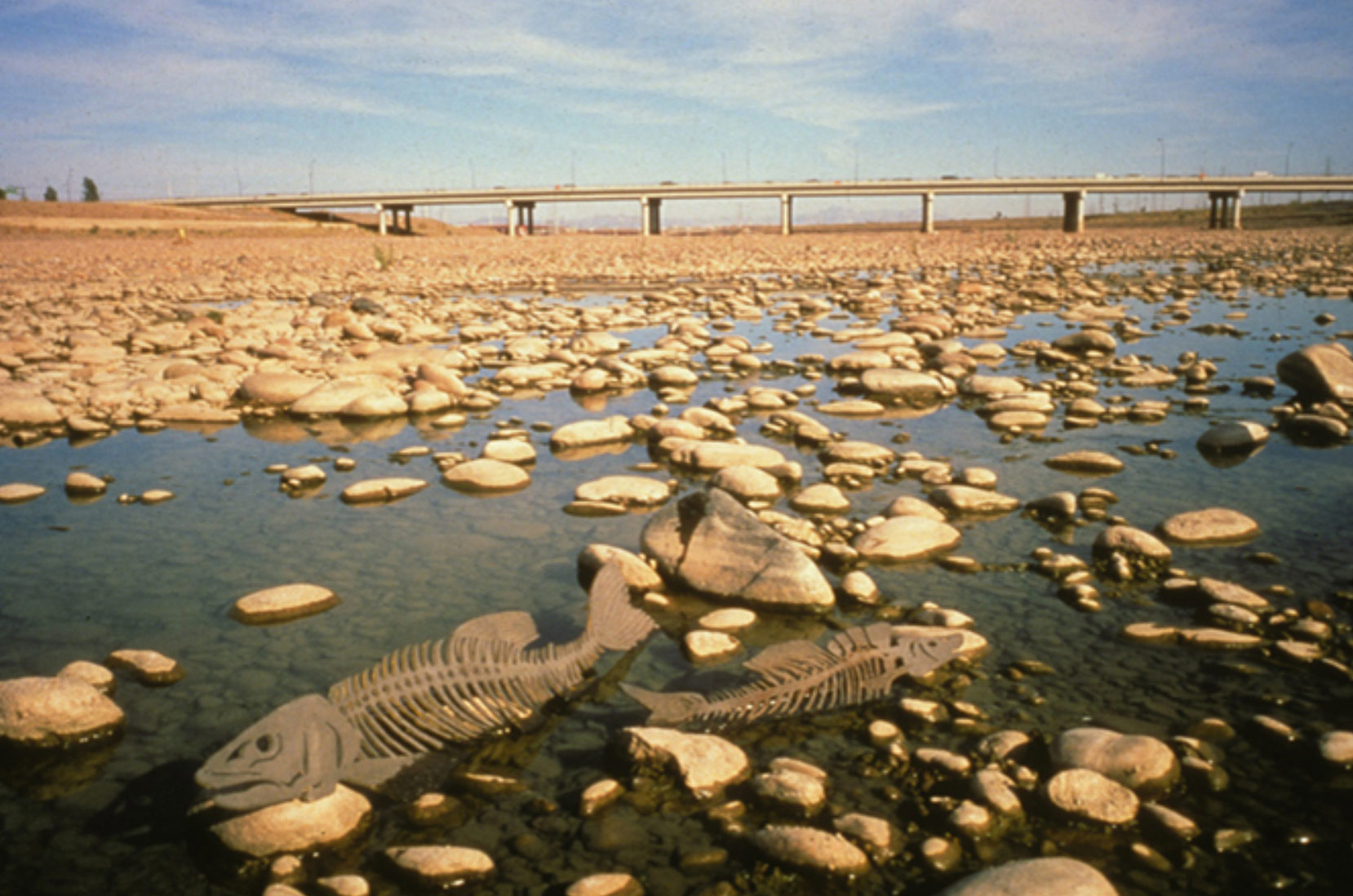 RIO SALADO PARKWAY, Tempe Arizona 1994-99
Art is integral to the layout and design of the bike paths that skirt Tempe Town Lake. As a member of the Moore/Swick design team Lundquist developed a series of images depicting the native and endangered species that inhabited the area before the Roosevelt Dam changed the ecology of the Salt River basin.
The silhouette of a Copper's Hawk is used as an imagery for the North Bank rest stop as the bird can often be seen hunting small game from the bench site.
Colorado Squawfish thrived in the Salt River before the Roosevelt Dam was built in 1911. The Rio Salado Multi-Use Path is imprinted with a skeleton image of this endangered native to echo the natural history of the site.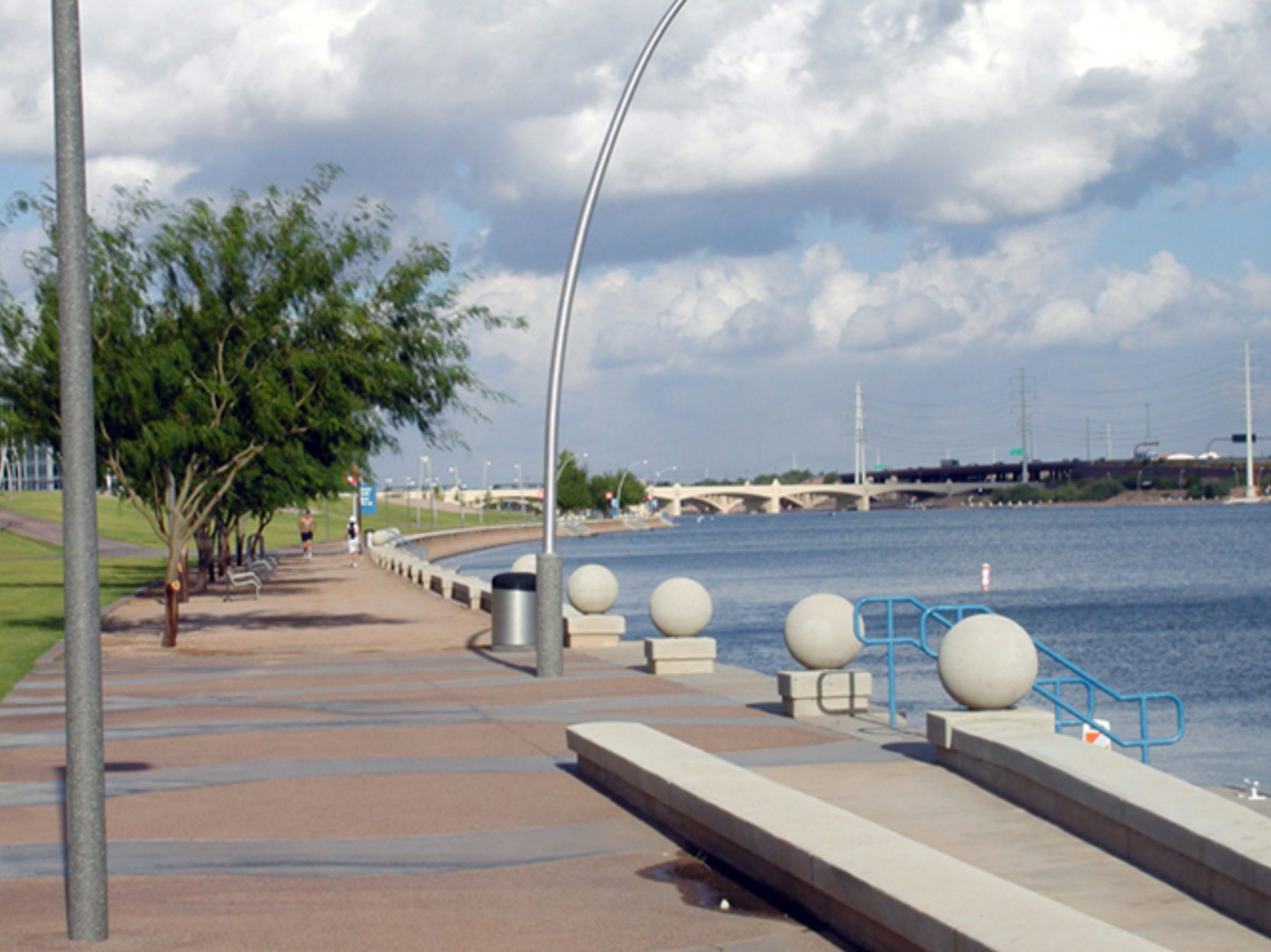 RIO SALADO PARKWAY, Tempe Arizona 1994-99
RIO SALADO PARKWAY, Tempe Arizona 1994-99
RIO SALADO PARKWAY, Tempe Arizona 1994-99
RIO SALADO PARKWAY, Tempe Arizona 1994-99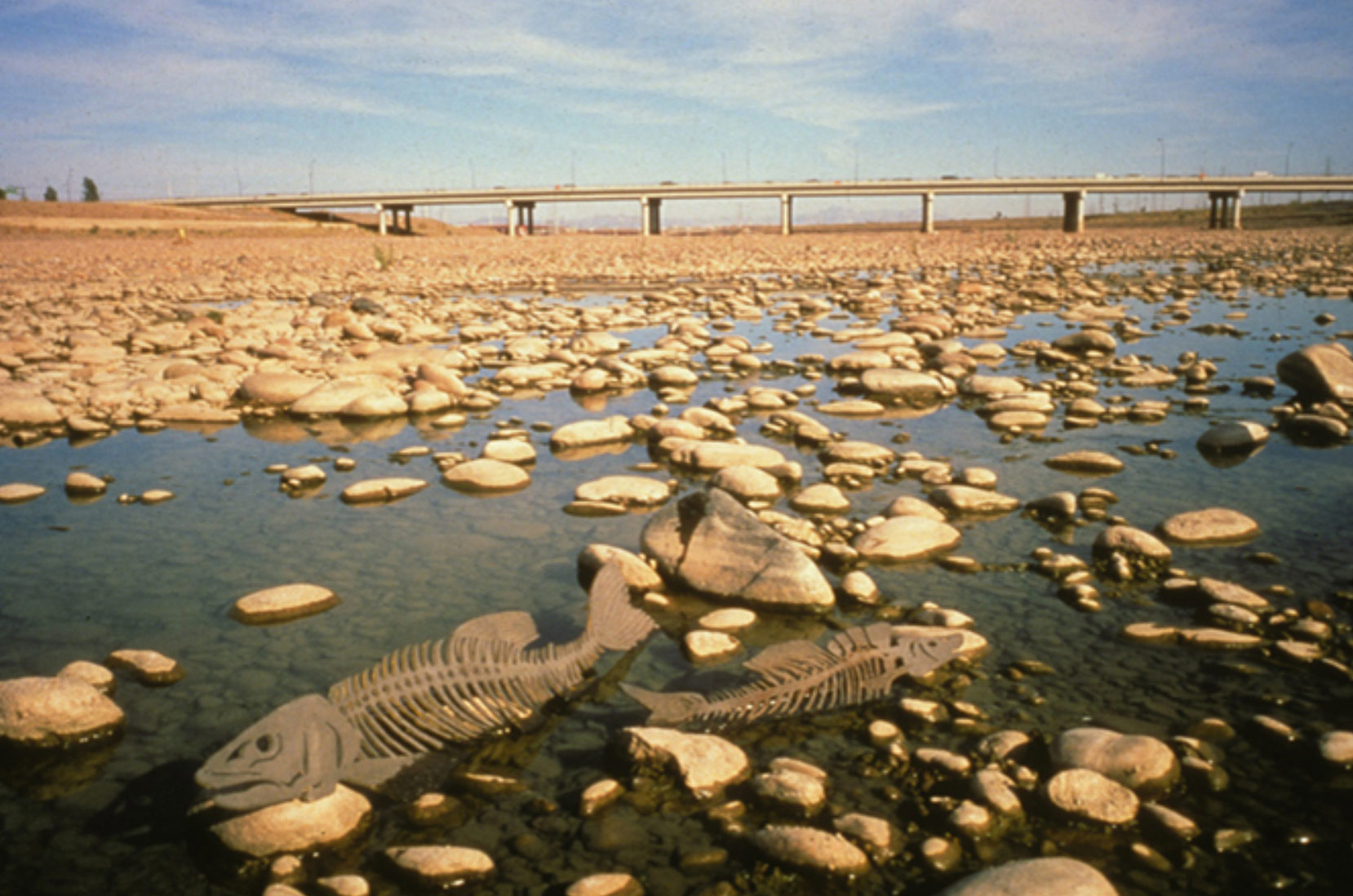 RIO SALADO PARKWAY, Tempe Arizona 1994-99
RIO SALADO PARKWAY, Tempe Arizona 1994-99