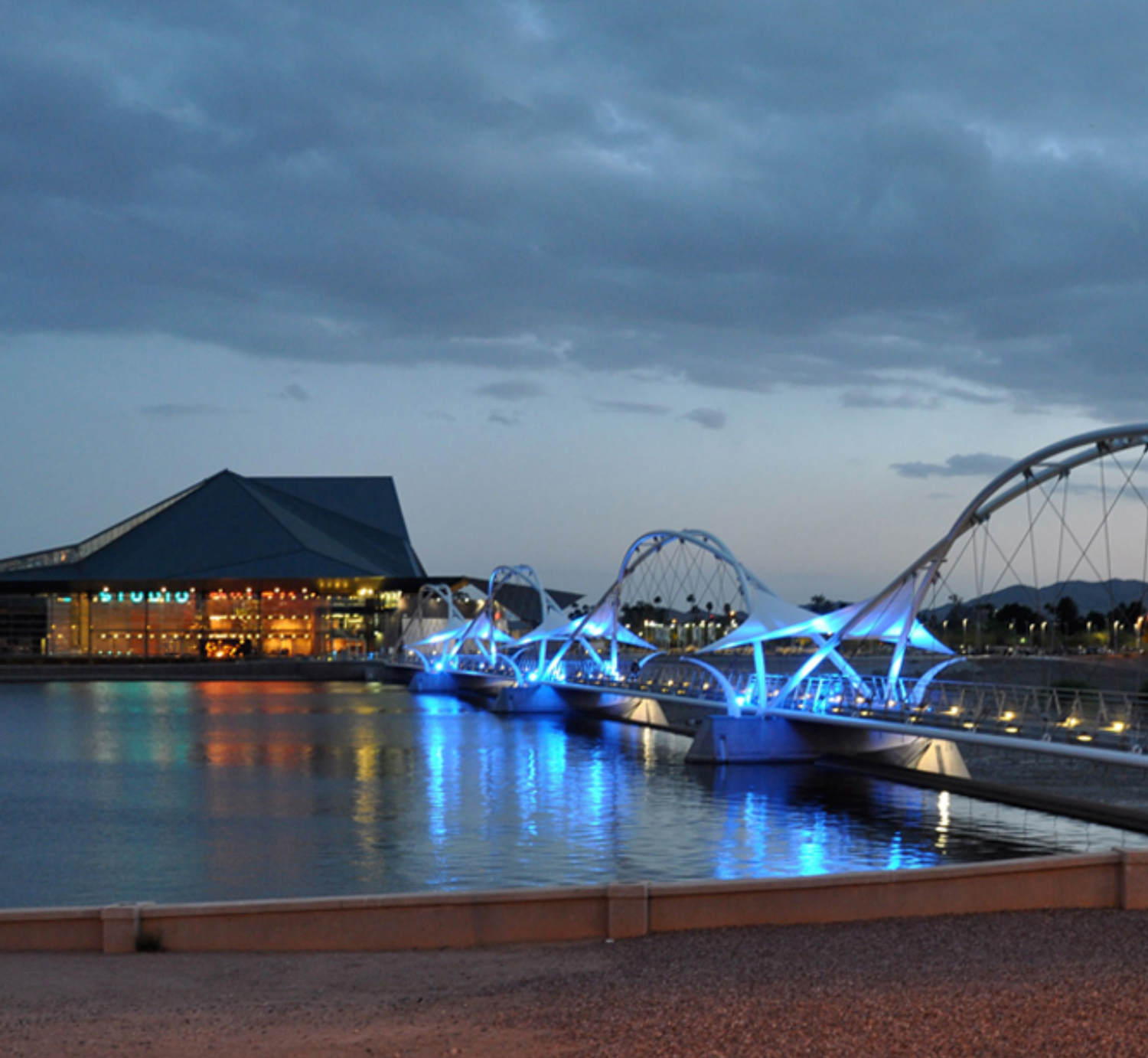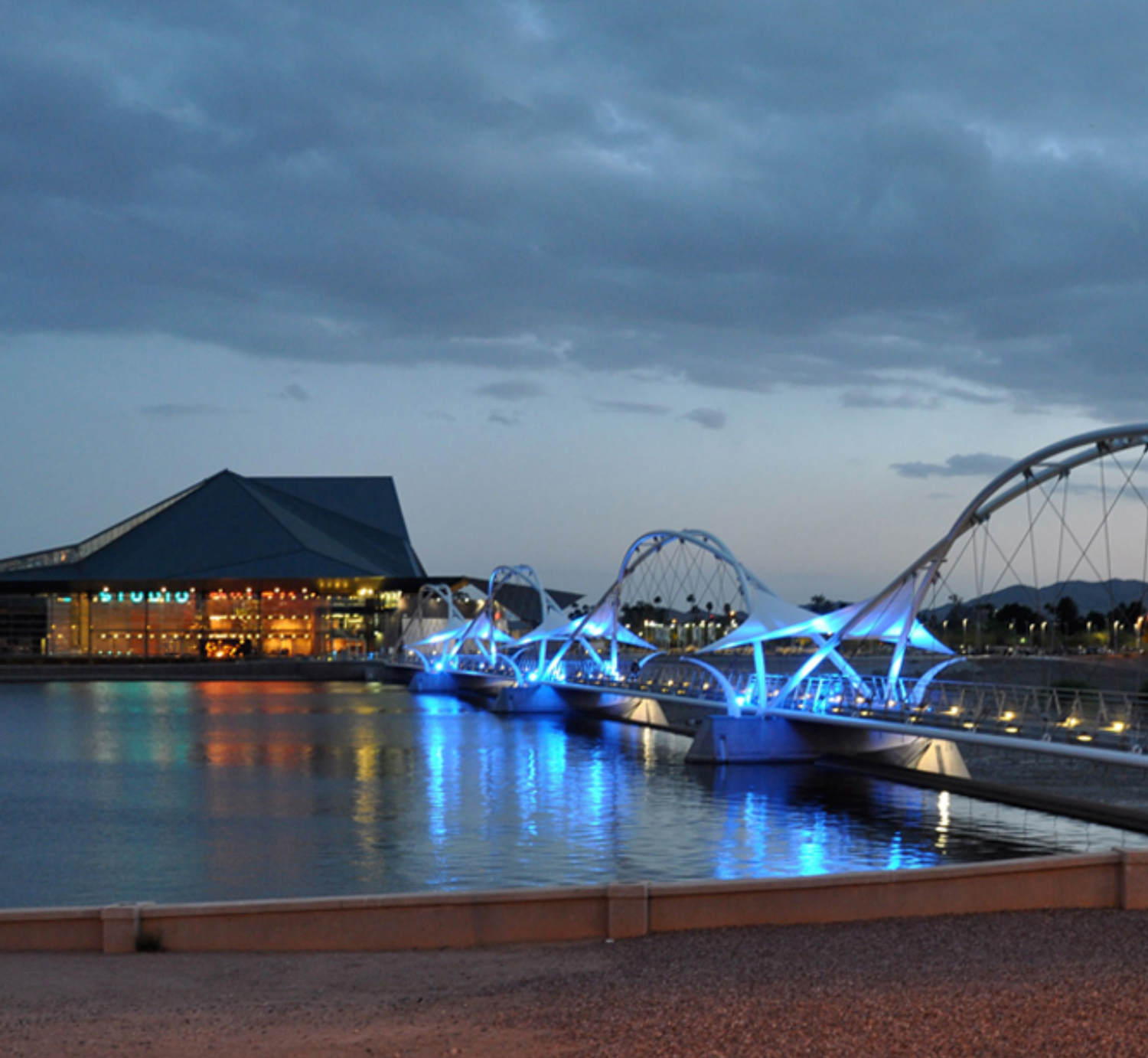 TEMPE TOWN LAKE HERON BRIDGE, Tempe Arizona 2011
The Tempe Town Lake Heron Bridge connects the north and south banks of the Rio Salado project. It links the Tempe Center for the Arts to regional multi-use paths, lakeside recreation areas and Papago Park. Since opening, the bridge has become a popular destination of its own. People on the bridge can observe the lake stretching out to the east, or in contrast, a thriving riparian zone to the west.
Distinguishing features of the bridge include: The White Heron inspired sails that provide much appreciated shade and catch reflections of sun light bouncing off the water. Arched trusses that cross overhead to create elliptical geometry. The elliptical design sandblasted into the promenade deck to align with midday shadows created by the arches. Diagonally tensioned cable ties that create angular geometry complementary to adjacent art center, and, lighting elements that accent the whole design.
The interdisciplinary design team worked seamlessly to integrate structural, architectural and artistic integrity into the overall project. The design was the result of a true collaboration between TY Lin Engineers: Dan Heller and Dennis Treferthen, Architects: Gary Hartnett, Guy DeLijster, Otak Landscape architect: Brad Beilinberg and artist: Laurie Lundquist. It is worth mentioning that although there was no percent for art funding available for this project, team lead, Dan Heller, voluntarily choose to include an artist and architects on the team that he hand picked to successfully pursue the bridge RFQ.
TEMPE TOWN LAKE HERON BRIDGE, Tempe Arizona 2011
TEMPE TOWN LAKE HERON BRIDGE, Tempe Arizona 2011
TEMPE TOWN LAKE HERON BRIDGE, Tempe Arizona 2011
TEMPE TOWN LAKE HERON BRIDGE, Tempe Arizona 2011