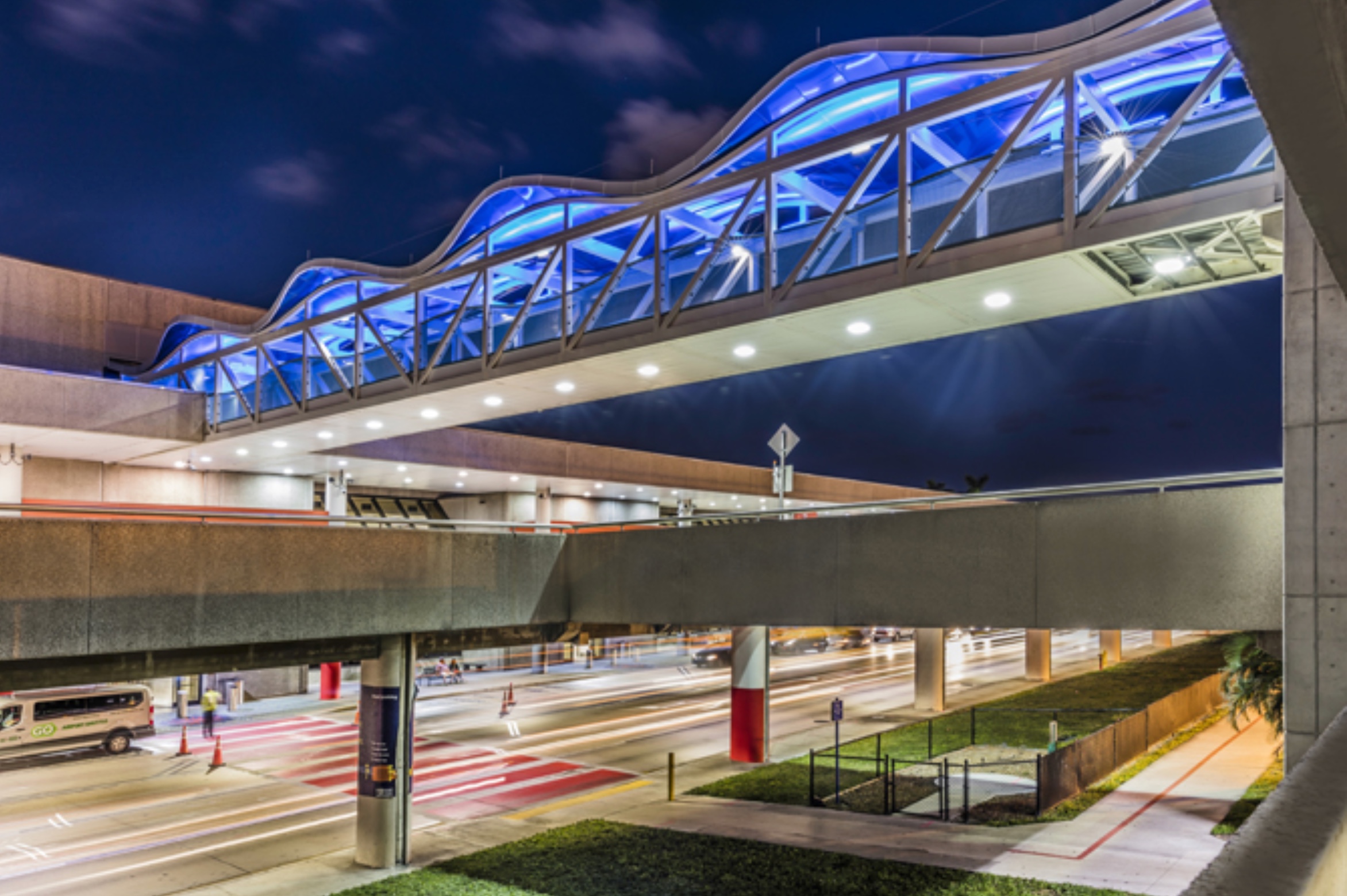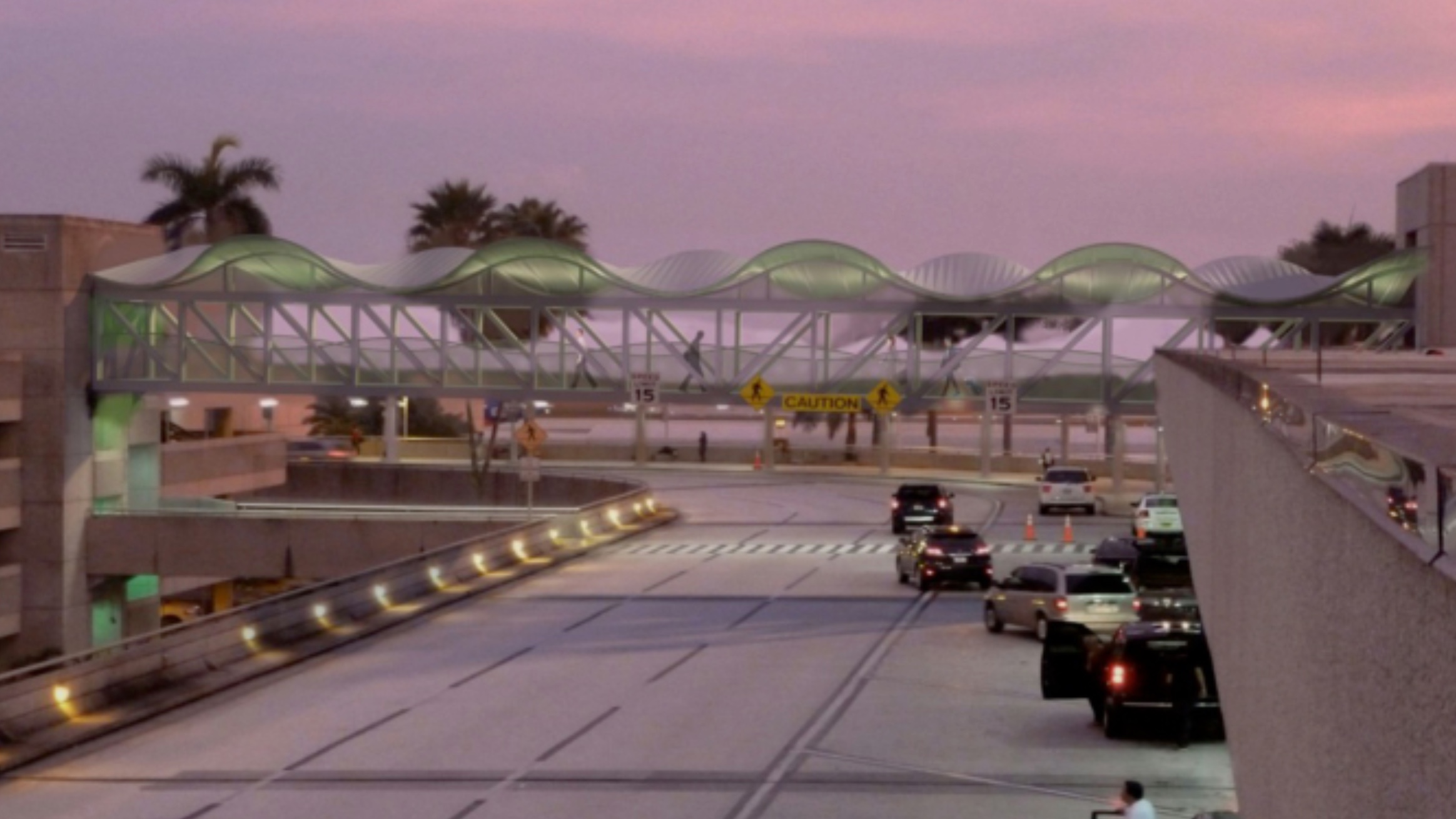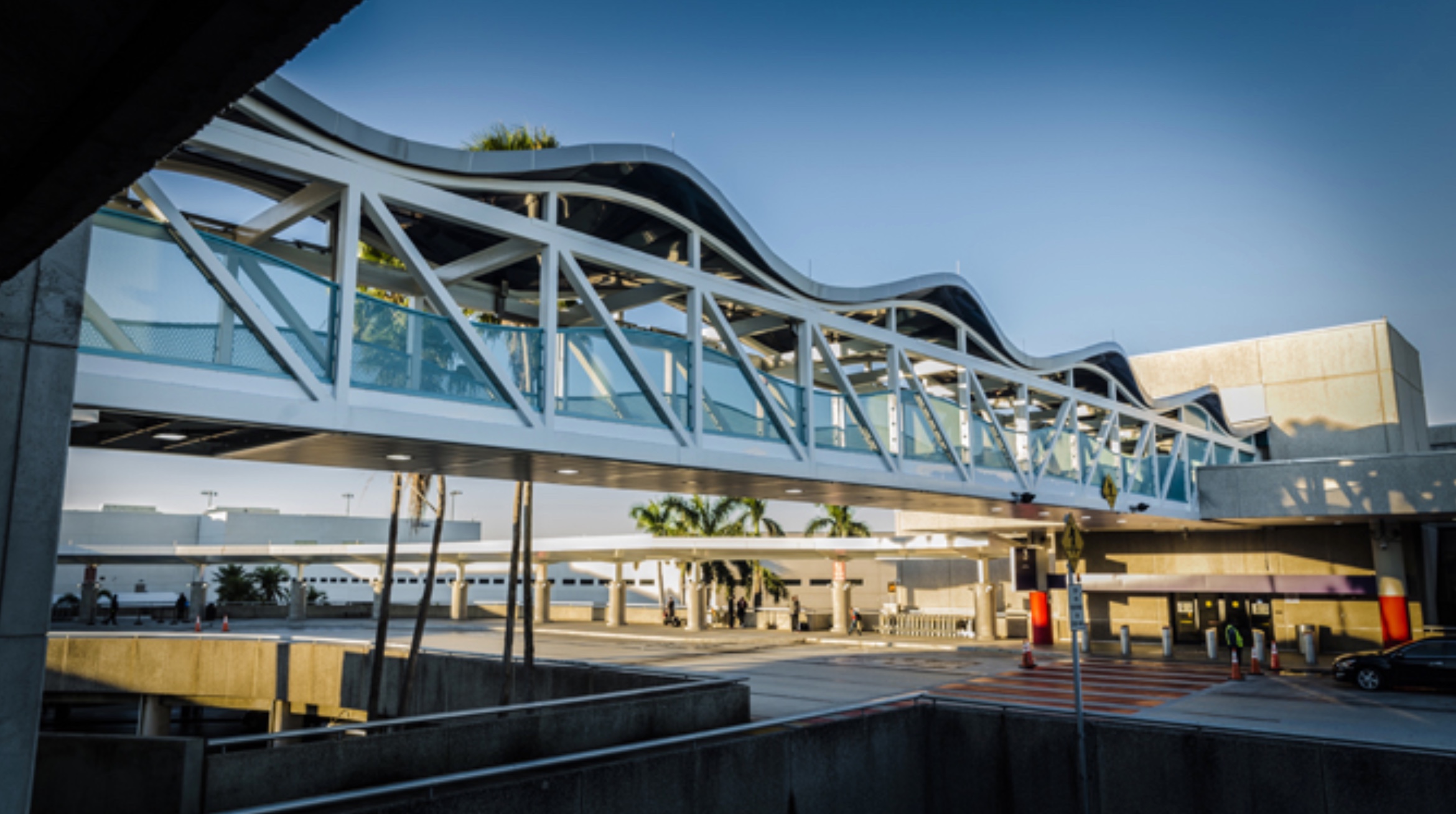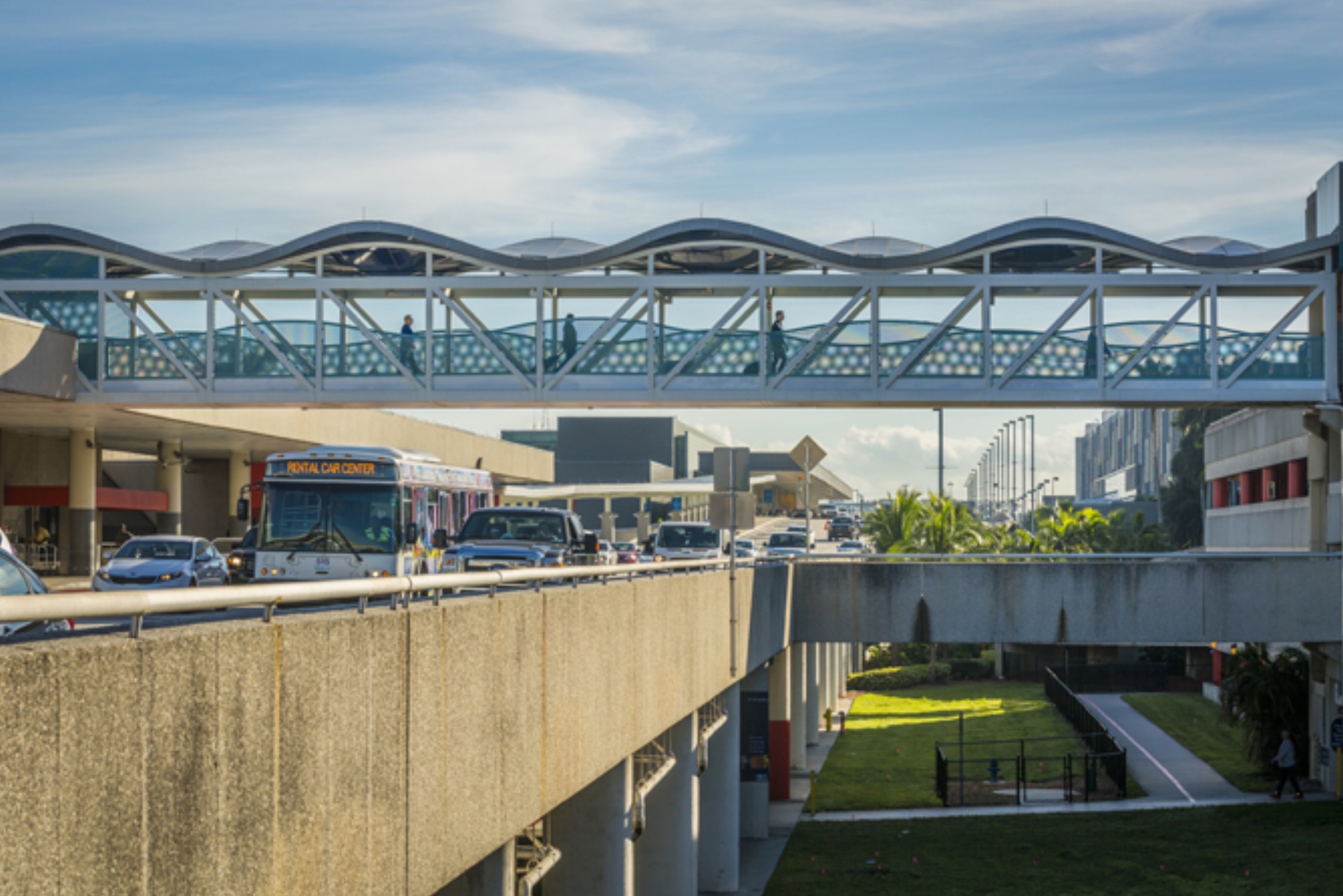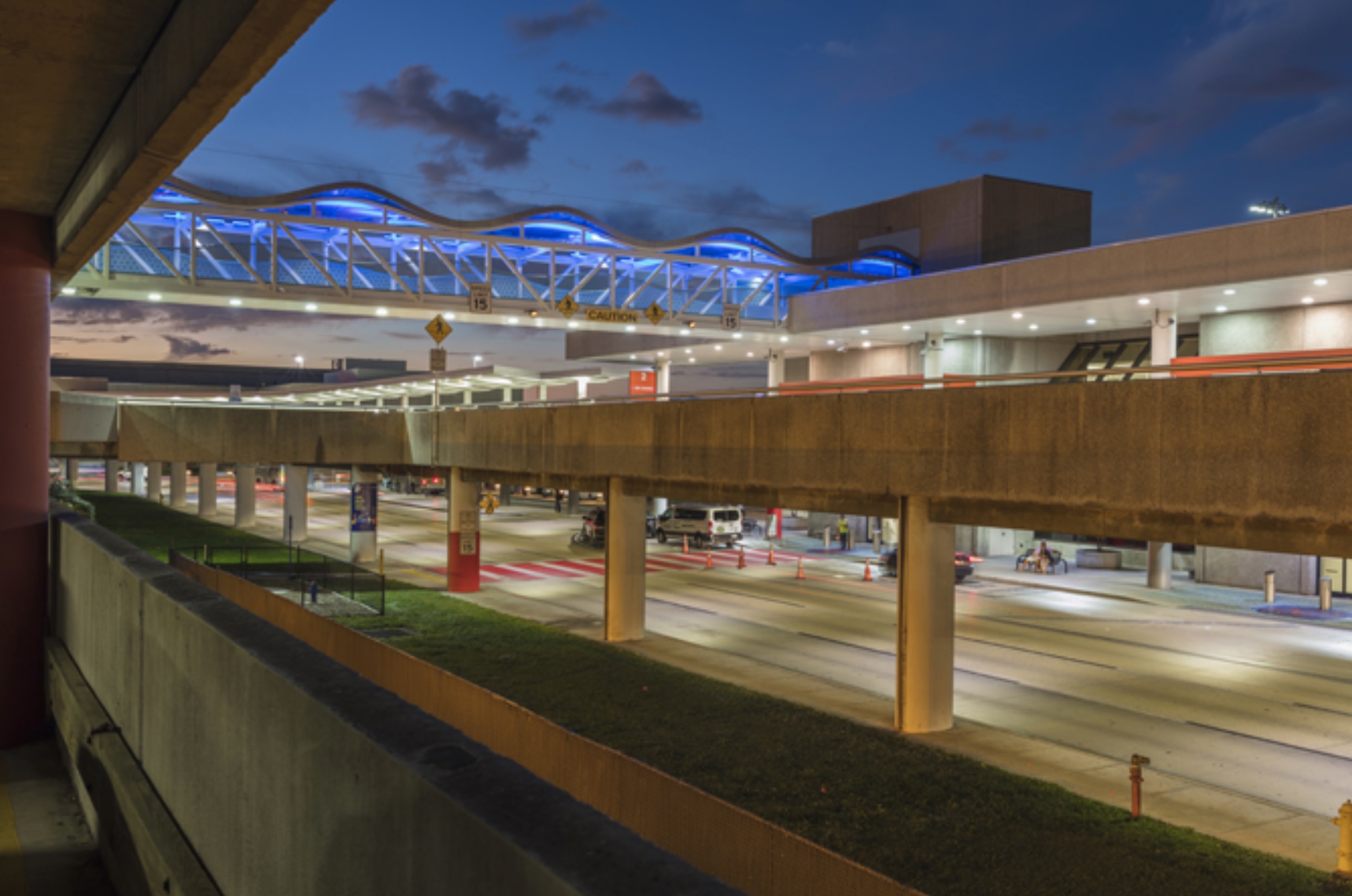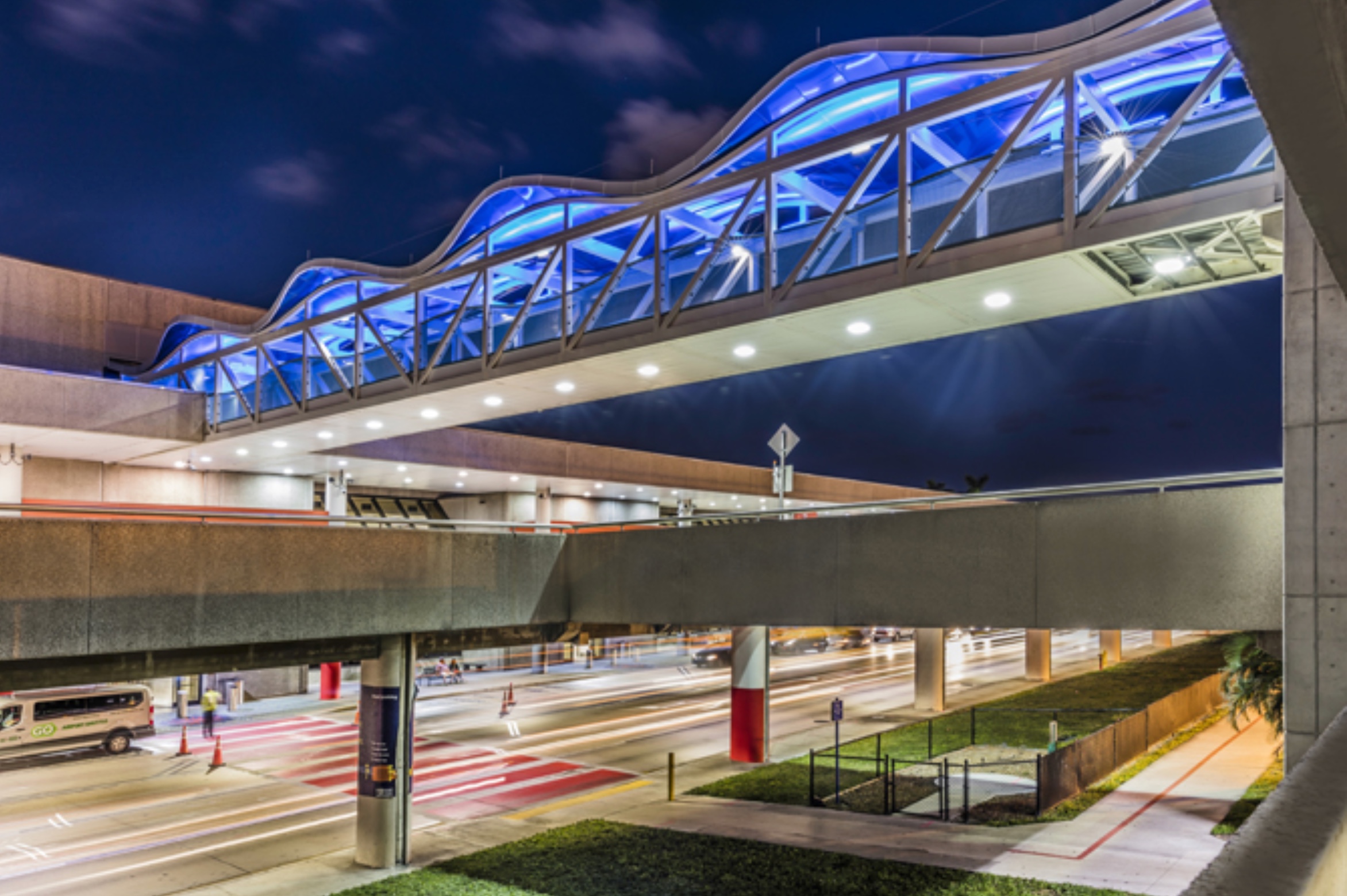 SKYWAVES PEDESTRIAN BRIDGES, Fort Lauderdale International Airport 2016-17
Fort Lauderdale International Airport 2016-17
Inspiration for these bridges came directly from the Florida beaches. The challenge was to propose artwork for the existing box trusses with barrel vault canopy. The SkyWaves proposal took the bold move of eliminating the somber, barrel vault roof elements and replacing them with the light and airy "Skywave" concept canopy.
Artist lead retrofit of series of four existing spans that link terminals to parking. Art included replacing existing barrel vault roof with sinewave canopy wave railing, lighting and floor patterns, structure Collection of Broward County Cultural Division. Dimensions Length. Design collaboration with architect, Elitza Mladenova, Engineering HDRInc. Florida based Allied Artist, Christian Feneck.
Dimensions: 110'-0", width 12'-0", height 14'-0"
Photo by Eileen Escarda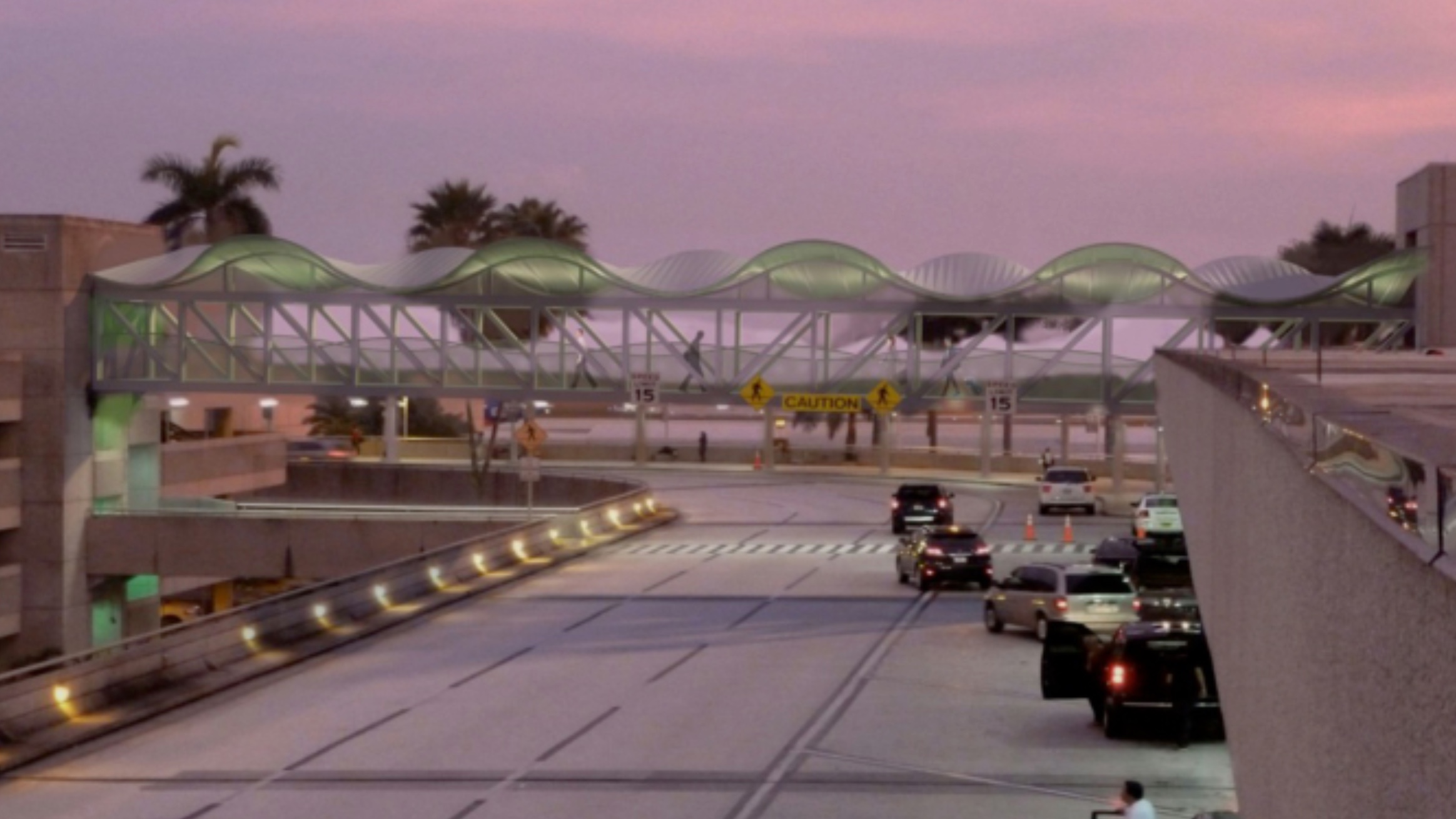 SKYWAVES PEDESTRIAN BRIDGES
Fort Lauderdale International Airport 2016-17
Photo by Laurie Lundquist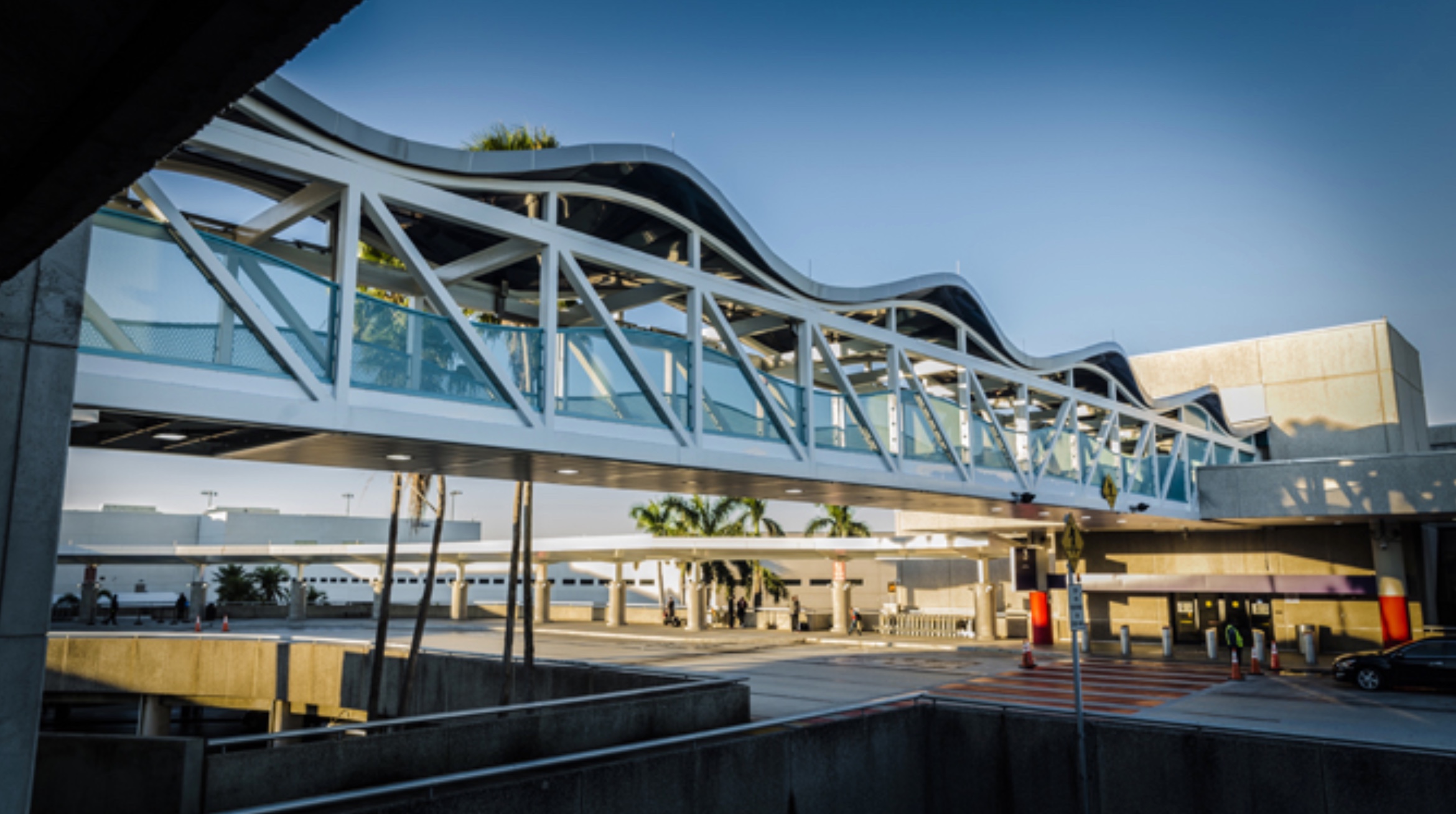 SKYWAVES PEDESTRIAN BRIDGES
Fort Lauderdale International Airport 2016-17
Photo by Eileen Escarda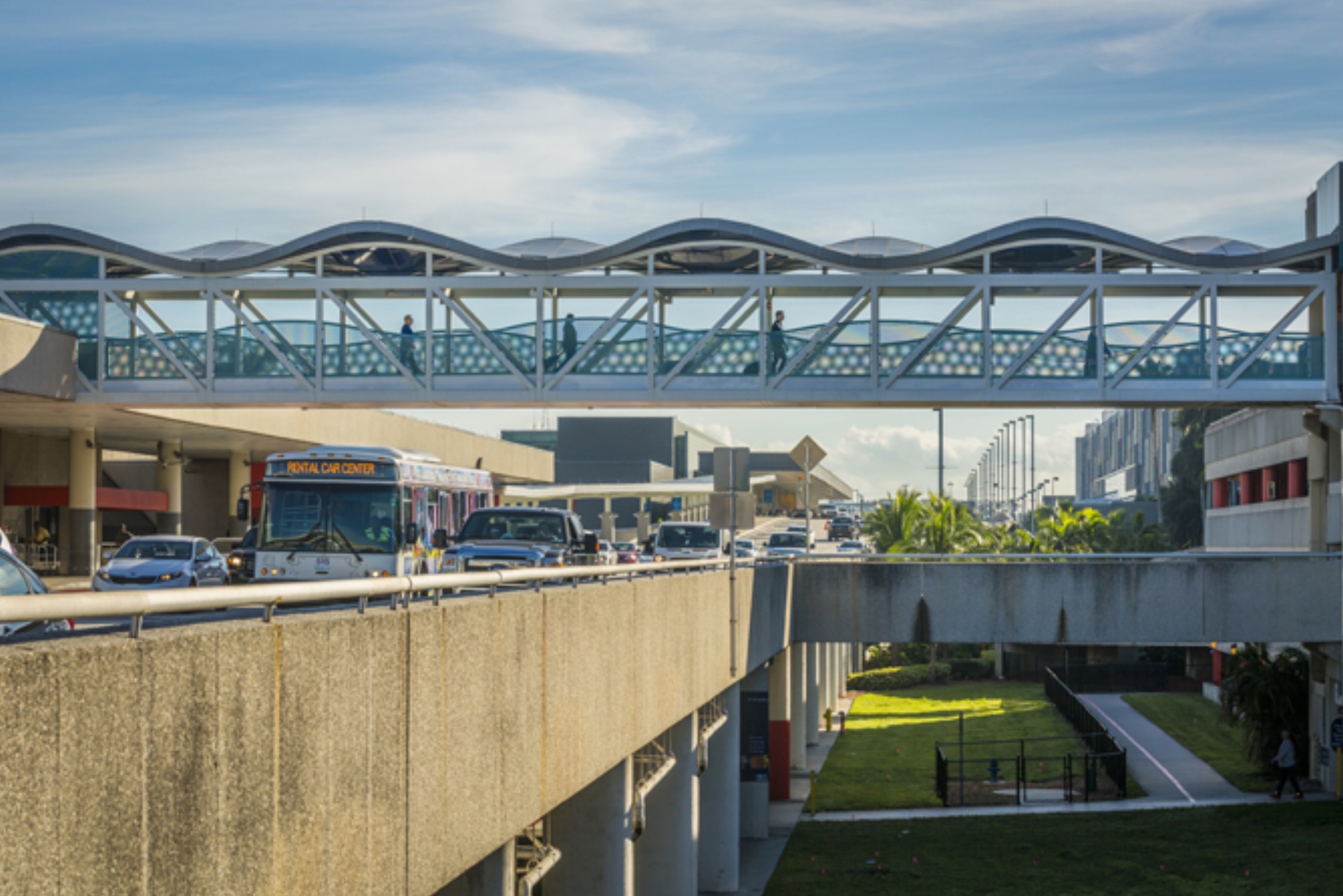 SKYWAVES PEDESTRIAN BRIDGES
Fort Lauderdale International Airport 2016-17
Photo by Eileen Escarda
SKYWAVES PEDESTRIAN BRIDGES
Fort Lauderdale International Airport 2016-17
Photo by Eileen Escarda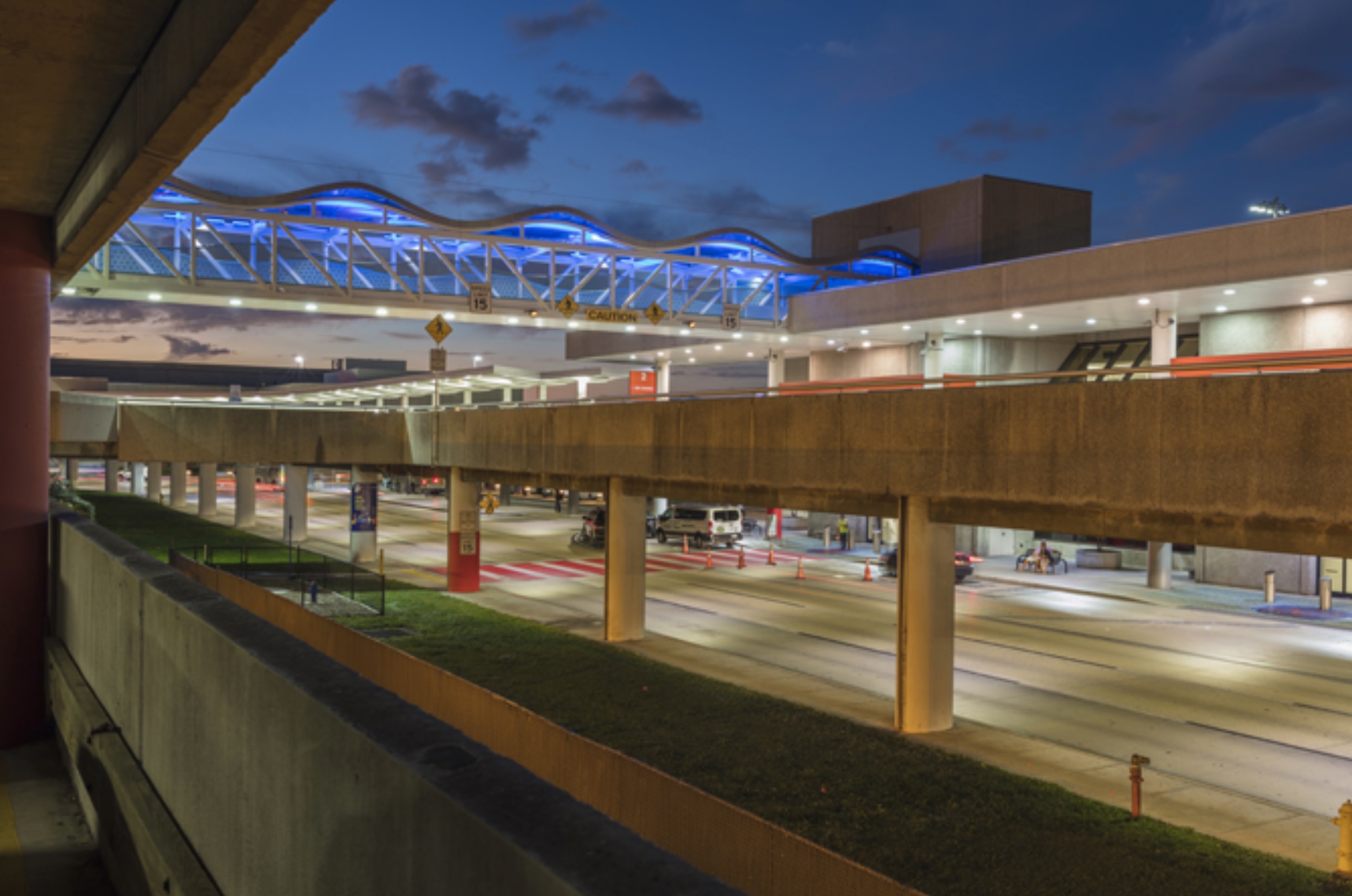 SKYWAVES PEDESTRIAN BRIDGES
Fort Lauderdale International Airport 2016-17
Photo by Eileen Escarda